Blending Quality with Honest Prices since April 2010.
Locally-Owned PUBLIC Floor Distributor:
Locally Owned and Operated
Locally Owned and Operated by 4 very close families of friends and partners of more than 10 years, Quality Floors 4 Less is a Unique and Revolutionary Concept of a Flooring Outlet: we are an Exclusive Northern Nevada Public Distributor of a Select Few Awesome and Proven over the years Brands that create Premium Laminate, Solid & Engineered Hardwood, Linoleum & Tile Flooring, and now 100% Pure Wool Carpets & Rugs, using the latest technology and a state-of-the-art equipment. Proven means that we've personally installed what we offer to you in Homes and Businesses of Reno/Tahoe/Carson area for many years, including in our own homes! Our products are NOT found in Big-Box stores because they are Smaller Market Brands, owned and ran by Families, much like ours, that choose not to compromise their Independence, Sustainability of Resources and Quality of their Products for the sake of Larger Corporate Profits.
Opened in April of 2010, Quality Floors 4 Less is not a household name just yet, though we are not new in this business by any means- since 2002 we've professionally installed for Reno and Sparks flooring stores such as: Floors2Go, Hardwood Warehouse, GCO, Flooring Masters, Priism Enterprises and others. Throughout the years we've quietly noticed the insufficiency of flooring retailers: a waste of energy, resources, space, money and time, and as a result- the fact that Quality Floors were affordable to only a few! To cover the staggering costs of rent, overhead, interest rates, utility bills and advertising expenses, retailers have to mark up well in access of 100% over the manufacturers' prices, creating an illusion of non-affordability for most families… We're on a mission to challenge that- Quality Floors 4 Less: carefully blending Top Quality with Honest Prices since 2010!
Solid Hardwood
Proudly Grown and Manufactured Entirely in USA
Our Solid Hardwood Plank Flooring is made from USDA-Verified Sustainable Lumber, that has been Air
and Kiln-Dried for 3-6 months PRIOR to Milling, which is crucial in our dry climate: it prevents bowing,
twisting, cracking and splitting, and also kills insect eggs in the process. UV-Cured 35-Year Oxide
Finish. Lifetime Structural Warranty. VOC-Free. 3/4″ thick. 3-4-5″ and 4-5-6″ Awesome
Variable-Width Patterns that will sure add that custom look to your home! From an
American family to you, this is by far The Best solid hardwood flooring we've
ever installed!
ENGINEERED
HARDWOOD
Quality Floors 4 Less offers a great selection
of Engineered Hardwood Floors that are 3/8″
to 5/8″ thick!
Some exclusive collections are Authentically Scraped and Distressed by Artisans one plank
at a time. All our products are built with High Grade Cold-Press Plywood Core (crucial in Nevada), a
Generous Top Layer of Premium Hardwood and Factory Applied 8-10 Coats of UV-Cured Oxide Finish
to create a truly unique, stable and durable product. Tongue'n'Groove 4 sides. Vigorously stabilized, naturally
and scientifically air and kiln dried. Impressive 25-50 Yr Warranty.
LAMINATE
Quality Floors 4 Less specializes in 12mm (1/2″) Next Generation
Laminate flooring which is perfect for any Home, Rental
Property or Business.
Laminate is a photographic imitation of a wood floor that is actually made from wood: the core-
is recycled pressed paper, a.k.a. High Density Fiberboard (HDF)- a Green product, indeed!
VOC-Free! AC-3&4: Highest Residential and Commercial Ratings. Click-Lock 4 Sides.
Licensed UNILIN Locking System on Select Exclusive Collections. Coated with
UV-Cured Oxide Finish it is Extremely Scratch and Wear resistant with
25-50 Years Warranty. With 250+ colors and styles to chose from,
you'll be impressed by just how Real some of the Laminates
look today!
WOOL CARPETS &
RUGS
Quality Floors 4 Less is excited to announce
our latest Green addition: Wool Carpets and Rugs
by California's Unique Carpets Ltd. Pure, Natural,
4 Less than you may think.
For thousands of years, wool has been the fiber of choice in carpet and rug manufacturing as it
naturally resists stains and fire. Aside from its heralded performance and unsurpassed aesthetics, 100%
pure wool is an environmentally sound selection in that it is completely biodegradable and, since the
earth's natural resources are not depleted in its production, it is a rapidly renewable resource. Wool is referred
to as a 'bio-based' fiber since its production is fueled by another rapidly renewable resource – grass.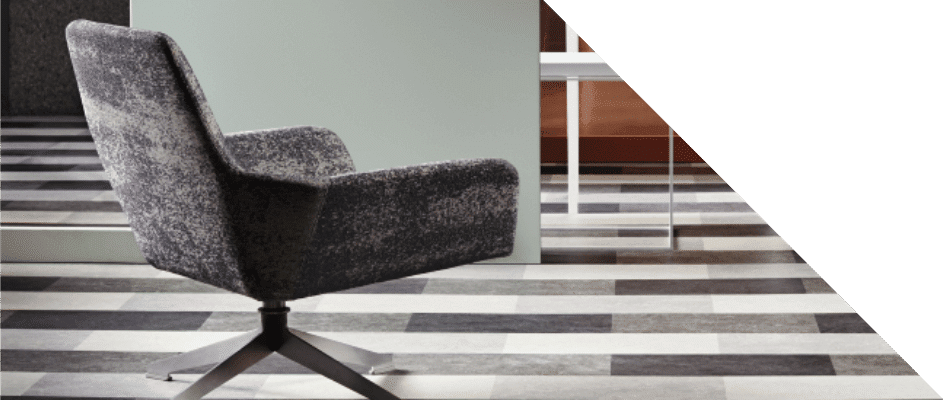 Porcelain Tile
As an authorized Dealer, we offer better pricing on all of their products –
make sure you order through QF4L to save even more!
Quality Floors 4 Less has an outstanding business relationship with Bedrosians – one of the
largest independent tile and stone importers and distributors in the United States, providing the
highest level of service possible, the best technical and design assistance available, excellent
product quality and competitive pricing since 1948. We only have 2 Best-Selling Displays
in our Store, so please feel free to stop-by their own Show-Room if you
didn't find what you are looking for- it's very impressive!
Testimonials
Bill and Jan
Great experience with this company. Price given beat all other estimates. Installers came on time, did a great job and left a clean worksite. A change we inserted in the job was handled without hesitation and at a very fair price adjustment. Highly recommend this company.
Marty Campbell & John Beach
We highly recommend Quality Floors 4 Less. They did a superb job with installation and were attentive, responsive and timely. We love our new wood floors – they are beautiful and have unique grains.
Tammy Legg
I would highly recommend Dennis and his crew for your hardwood floors. They did an outstanding job and were very quick. The crew was a lot of fun to work with. I did get a couple of bids and they were not only less they did more for less. We also had a couple of things that needed corrected and they were very quick to fix them. It was an overall great experience and everyone loves our floors.
Geoff
Dennis, Anton, and the rest of the crew were great. From the easy process of purchasing the product to the installation team everything went as planned. The floors look great. I would and have recommend Quality floors for less. If your thinking of doing your floors check here first.
Vince and Kathy
We have been raving about Quality Floors 4 Less ever since Denis and his crew did such a beautiful job with our new manufactured hardwood and tile floors. Every step of the way was professional and just as promised. Thanks, guys. We look forward to having you do all our future flooring work.
Bill Baron
The crew from Quality Floors 4 Less was extremely professional. They showed up on time, did the work promptly, and cleaned up everthing before they left. Any questions I had were answered completely. I would recommend their services to anyone. I woud definetly use them again.
Phillip and Sara McGill
We are so glad we found Quality Floors 4 Less. We love our new floors, carpet and laminate. This was a whole house job and the price could not be beat by the big box stores.Better slelction too. The install went off on time, the crew was friendly, worked hard and fast and cleaned up after themselves. Dennis and company made this a painless experience. Keep it local, keep it small business!