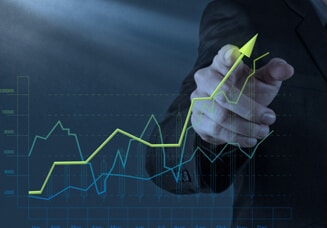 Proper Products Prevent Poor Performance!
Know your Floor! This page will guide you thru a decision making process of just which products to look for when choosing the right floor covering. You will learn about all available options, their intended use based on location and many other variable conditions that play extremely crucial roles in performance, if you want your floors to last for decades to come. This is work in progress and is updated regularly.
Flooring is a vital aspect to consider when decorating a home, a rental property or an office. You have to decide on the best materials to use based on their properties and intended applications. You need to be properly guided when looking for quality floor covering products to avoid potential hustle, disappointment and waste of money and time caused by 2nd and liquidation grade materials. "You get what you pay for" is true in flooring as in anything else, if you expect your floors to make it beyond just a few years.
You need a suitable flooring to get each room properly decorated, while maintaining its structural integrity and intended usage. There are many options to choose from. Do make proper inquiries before making any serious decision. There are several considerations you have to weigh carefully. Given below are vital tips to help you out:
Consider the room you wish to cover
You need to consider the kind of room or section you wish to decorate when searching for suitable flooring. There are different kinds of floor covering meant for living rooms, bedrooms, and dining rooms. There are also suitable solutions for kitchens, bathrooms, patios, stairs and hallways. You have to spend time to make a good choice.
Consider the level of foot traffic
The level of foot traffic that comes into the rooms or sections matters a lot when choosing floor covering. For instance: the foyers, living rooms, stairs and hallways attract higher level of foot traffic: harder and resilient materials like tile, wood or laminate in such areas should be used. If you have dogs that weigh over 75 pounds- consider Laminate or Tile as they are much denser than Wood and can tolerate high heals and dog claws with ease. Kitchens attract dirt, stains, water and food spillage: consider using ceramic or porcelain tile, or linoleum. Porcelain tile is very much stronger than Ceramic or Natural Stone- it will resist cracking much better. Linoleum is a healthier alternative to synthetic Vinyl (PVC), according to many independent researchers. Bedrooms attract low foot traffic. You can use a rug or carpet there. Natural carpets and rugs made of wool, sisal, hemp or other renewable resource leave a much smaller footprint if any, and contain a minimum amount of synthetic ingredients that are harmful to living cells. Bathrooms and laundry rooms require tile or linoleum since they are prone to strong vibrations, water spillage and stains on regular basis. Cleaning and Re-Sealing the Grout lines annually prevents cracking and staining of grout and a loss of water resistance.
Consider your location
Some wood species like Brazilian Cherry, Mahogany, Teak, Bamboo and other "exotics" come from very humid places and therefore should never be installed in dry climate areas like Nevada, Arizona, Utah.., unless there is a central humidifier available to keep the relative humidity at 40-70% throughout the Lifetime of those materials. Failure to provide adequate humidity levels will result in loss of warranty with any maker.
Some Engineered Hardwoods are made using a "pine-planking" core (soft wood planks glued together) that will expand and shrink drastically in dry or very humid climates, when Cold-Pressed Plywood core will perform with no issues and visible changes. There are newer models of Engineered Hardwood, that are just hitting the market, that utilize an HDF Core (that of a Laminate- pressed paper) that have potential problems built-in, as HDF is a very dense product with an immensely different expansion rate than that of the Wood Layer, which is almost guaranteed to result in internal stresses that will lead to cracks and delamination eventually. Consider avoiding those products completely as they haven't been tested in real life beyond just a couple of years, and especially in dry climates like Reno and Tahoe.